A Boutique Multi-Family Office
Financial services for affluent families and their businesses.
Learn More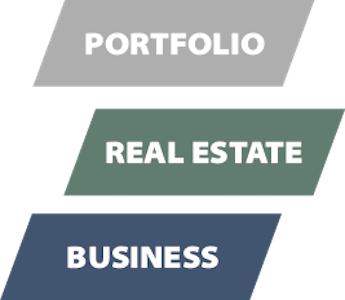 As your financial fiduciary, we prioritize safety and stability of your investments by striking the optimal balance between the following asset classes:
Diversified Portfolio for inflation protection and liquidity
Producing Real Estate for steady tax-advantaged income
Privately-Held Businesses for high potential returns
As your financial fiduciary, we prioritize stability and safety of your investments by striking the optimal balance between the following asset classes:
Producing Real Estate
Privately-Held Business
Diversified Securities Portfolio
Wealth Management Services
Portfolio strategy and management designed to achieve your financial goals and preservation of capital.
What we do:
Using a mix of low-cost ETFs, active funds and unique private investments, we build highly customized portfolios designed to meet each client's goals, time horizon, liquidity needs and risk tolerance.
Typical Client Profile:
Affluent families with at least $5 MM of portfolio assets.
Differentiator:
We focus on wealth preservation and include significant amounts of private debt and private real estate in our portfolios for safety and stability. We allocate to a dozen diversified asset classes based on a monthly review of 5 key market indicators.
My passion is helping our clients make smarter and more informed financial decisions.
Strategic Advisors (M&A)
Merger and acquisition, corporate finance and strategic advisory services.
What we do:
We offer traditional investment banking services, including valuations, capital structure optimization and advice on the best way and time to sell a business.
Typical Client Profile:
Companies with minimum EBITDA of $3 MM.
Affluent families needing to raise at least $50 MM of capital for a new project.
Differentiator:
We typically get involved several years before a transaction occurs, so that both the corporate and personal financial picture are in optimal shape in order to maximize after-tax proceeds. This includes giving general advice on estate planning, taxation and capital structure, and introducing the principals to the appropriate professional advisors when the time comes to implement proposed changes.
Fees and Expenses:
Company Sale: Success fee of 1% to 3%, with graduated incentive fees over agreed-upon minimum sale price.
Capital Raise: 1-2% for debt, 3% to 7% for equity.
We founded Pasadena Private to be present alongside our entrepreneur clients during every step of their journey. Selling the business is probably the biggest financial decision they will ever make in their lives, and we will stand ready to shoulder this intensive process with them.
Commercial Lending
Non-bank lender for commercial loans between $1MM - $10MM.
What we do:
Pioneers of the Guaranteed Business Loan™ we source, underwrite and carry on our own balance sheet commercial loans of $1MM to $10 MM for companies and high net worth families.
Typical Client Profile:
Companies with $1 MM to $5 MM of EBITDA looking to acquire a competitor, pay out a shareholder dividend or capture new business opportunities.
Affluent families looking to close an asset purchase rapidly.
Differentiator:
The capital behind our loans comes from our own ecosystem of entrepreneurs and affluent families, so we control the lending process. We are not subject to traditional banking rules and will typically give loan approvals in less than 48 hours, with funding often occurring within 7-10 business days.
Fees and Expenses:
Floating interest rate of US Prime Rate + 3% to 7%.
Loan origination fees of 1% - 2%.
Helping our clients' grow their businesses is our primary focus. We strive to provide creative and cost-effective debt to help entrepreneurs achieve their goals.
Real Estate
Geographically diversified real estate investments and services.
What we do:
We offer investments in commercial real estate LLCs, property management services, 1031 exchanges and overall risk-return-liquidity advice for clients who want to have direct real estate exposure. We also manage Pasadena Private Real Estate funds for clients wanting to have indirect exposure.
Typical Client Profile:
Direct: Affluent families with $25 MM or more of direct real estate exposure.
Indirect: Affluent families with $5 MM or more of portfolio assets.
Property Management: Building with a minimum of 10 tenants and monthly rents of at least $20,000.
1031 Exchange: Minimum $3 MM of property value exchanged.
Differentiator:
Each client's real estate portfolio is custom-built and tailored to the unique risk, return and liquidity needs of their family. We offer in-house property management, debt and equity services, enabling us to move rapidly on opportunities.
Fees and Expenses:
Real Estate Funds (Indirect investments):
1.25% asset management fee, 20% promote over 7.75% return.
Direct Investments/1031 Exchange:
0.5% to 2% of property purchase price, negotiated promote of up to 20%.
one-time fee of 3 to 5% of capital exchanged in 1031 Exchange.
Property Management:
For successful families, Real Estate is a core asset.  At Pasadena Private, we understand this. We have built a team of professionals that can assist you with managing your current holdings, assessing a potential sale or buy, while offering you investments that allow you to diversify your real estate portfolio in both property type and geography.
Retirement Planning and Administration
Wealth transfer through qualified and non-qualified retirement plans.
What we do:
We custom-design 401Ks and other retirement plans to incentivize senior executives and reward employees, while navigating complex tax codes and optimizing tax benefits for business owners.
Typical Client Profile:
Companies with 20 to 1,000 employees, already having 401K plans with at least $5 MM of investments.
Differentiator:
As an independent RIA, we are not beholden to any particular recordkeeper or investment company and can be a full 3.21 or 3.38 Fiduciary on your plan in order to reduce or eliminate your legal exposure. We get to know your employees and make a meaningful impact on their lives by providing them financial advice and guidance.
Fees and Expenses:
0.25% to 0.75% of plan assets.
There is nothing more amazing for me than helping my clients make a huge impact on the financial success of their employees through retirement planning.
Private Equity
Equity investing in emerging companies.
What we do:
We invest in early-stage companies, making direct equity investments (seed to A-Round) in startups introduced within our ecosystem.
Typical Client Profile:
Companies with proof-of-concept generating initial revenues and led by an exceptional group of founders. Pre-money valuations of $3 MM to $15 MM.
Differentiator:
We are typically the first institutional investor in companies that have not had access to the capital markets. Our ecosystem of 150 entrepreneurs helps us source and qualify these off-market opportunities. Because of our integrated debt, equity, consulting and financial planning capabilities, we often get a board seat and side-equity compensation.
Fees and Expenses:
We charge 2% of capital under management and 20% of profits to investors in our Funds.
We charge portfolio companies based on services provided, typically ranging from 2% of revenues to 5% of capital.
The genesis for our private equity work is that at our former firm we were constantly being introduced to start-up companies by our clients. After creating Pasadena Private, we are finally in a position to help these promising entrepreneurs with capital and resources and complete the virtuous cycle whereby our retiring entrepreneurs could pass down the baton to a new generation of risk-takers.
Bookkeeping
Financial administration for your trusts, personal interests, and business interests.
What we do:
We offer traditional bookkeeping and bill pay services on an hourly or monthly retainer basis.
Typical Client Profile:
Early-stage companies with limited financial staff.
Affluent families with multiples LLCs and complex tax reporting.
Differentiator:
We are experts at business and financial modeling and assist our clients with creating financial models and scenario planning. We also understand the complex interactions between daily finance and wealth management.
Fees and Expenses:
Hourly fees: negotiated rate of $80 to $150 per hour.
Monthly retainer: minimum $1,000 per month.
I've always loved making order from every level of chaos. Being able to provide financial bookkeeping services that help our customers better understand their business is something I love to do every day.
"Let every man divide his money into three parts, and invest a third in land, a third in business, and a third, let him keep by him in reserve"
Talmud Jewish Texts, around 200 B.C.
Your wealth is not just your portfolio balance.
Pasadena Private Financial Group offers a full set of in-house financial solutions designed for affluent families and their businesses.  We are your outsourced Family Chief Financial Officer as you and your family move through the successive stages of accumulating, accessing, and managing wealth.
Our core belief is that wealth is not measured by the size of your trading accounts but by the value you have locked in your business, real estate, as well as your global portfolio assets.  If you have over $10MM of net worth across any of these three dimensions of wealth, Pasadena Private may be a good fit for you.
Most affluent families have a high concentration of wealth in a business, in real estate, or in a single stock position.  We help our clients diversify this concentration over time and stabilize their balance sheet across business interests, real estate, and liquid assets in order to reduce overall risk, maintain their lifestyle and transition wealth to the next generation.
How can we help you?
Get in touch to see if Pasadena Private Financial Group is the right fit for you, your family, your business, and your financial goals.
Learn More
Start the process to learn how a boutique multi-family office can help you achieve your financial goals.